ReTouched by ND
Our approach is professional, specialized, and of the utmost quality care. We use the latest in advanced technologies/techniques and pride ourselves on results.
Retouched by ND provides a professional and specialized service offering, set in a welcoming and relaxing environment. We set a high level of service ensuring our patients receive the utmost standard in quality care.
We provide medical and aesthetic services using non-invasive advanced technologies/techniques to improve the skins overall health and feel.
Dr. Dolly takes pride in her patient satisfaction as a result of her time, care, and honesty with them. She also believes that restoring your health and a youthful image is done by intensifying your natural beauty, and not by altering your unique features.
We want to assure you that whether you are concerned about a skin condition, or wanting a more natural, youthful appearance our professionals and aestheticians are here to help you along in this journey.
Meet Dr. Naomi Dolly, MD, FAAD
Dr. Naomi Dolly's successful completion of Medical School, with multiple distinctions and honours, led to the strong foundation in starting her residency in dermatology in SUNY Downstate Medical Centre, New York. She has also completed fellowships at NYU Medical Centre in advanced medical dermatology and dermatopathology at the Ackerman Academy of Dermatopathology, New York. Dr. Dolly holds board certifications in dermatology as well as dermatopathology with the American Board of Dermatology.
She has always been passionate about medicine and her love for dermatology started in her final years of medical school. This love has continued into the creation of her own full-service dermatology clinic in Trinidad and Tobago, where she holds the position of sole board-certified dermatologist. She has brought knowledge and influence to the Caribbean market by becoming a Key Opinion Leader (KOL) for the company Syneron Candela which is a global leader in the aesthetic medical device marketplace. She currently practices in both Trinidad and Tobago and New York where she shares her wealth of knowledge gained by having treated the large Caribbean Diaspora during her residency. In addition to treating the essentials of dermatology, Dr. Dolly takes a special interest in patients with connective tissue diseases, cutaneous T-cell lymphoma and aesthetics. Dr. Dolly takes pride in her patients' satisfaction and through her time, care, honesty, and offering of cutting edge techniques and technologies she achieves the best results with them. She believes that restoring and a person's health and beauty is done by intensifying that person's natural beauty, and not by altering their unique features.
The Medical Team

ReTouched by ND gives you solutions that bring you results.
Dr. Martina Rodriguez
Doctor
Brittni Charles
Medical Aesthetician
Patricee Mendez
Body Contouring
Kristy Skinner
Aesthetician
Why Patients Love Us
We understand your skin health and cosmetic interest and want to create an atmosphere where medicine and beauty combine, to bring out your beauty on both the inside and outside.


a trusted and exceptional dermatologist
I noticed the beginning of a rash on my stomach area. It was unlike anything I had seen before as there were three different types of rash... Dr. Dolly was kind enough to diagnose me all the way from New York... Within a couple of days using only my description and photos, Dr. Dolly was able to give a tentative diagnosis... After weeks of anxiety over my condition, I was able to finally get peace over a condition that turned out to be benign and ran its course a week later. Dr. Dolly's altruistic commitment to serving individuals in need regardless of distance, reinforced to me that she is a trusted and exceptional dermatologist.
Rae P. Copeland


she made me feel very comfortable
The first day I met Dr Dolly, she made me feel very comfortable and immediately recommended a course of action. She was very honest and told me I need to change my life by adhering to the PCOS diet as well as the medication. My face may not be fully cleared at the moment but it's the clearest it's been in so many years. I don't know why I didn't go to her sooner.
Jeanine Lee Kim


I've never felt more beautiful now I'm 40
I had a scalp condition that could not be diagnosed and went to Dr Dolly, I was diagnosed in one visit and the solution she gave did wonders for my scalp. In addition she also did a full assessment and made the action plans affordable as well as effective. My acne cleared up so much that not only do I go without makeup and still look good but I was also being asked by friends and family what I was doing...There is much more good things that I can say... you need to pay her a visit yourself and experience her excellent service and expertise!
Jineele Naomi Francis


her recommendations work
Suffered with occasional acne breakouts and rosacea, went to another Dr seeking help to renew my skin, however, the issue got worst. Decided to seek Dr Dolly's help and so far i am very happy with the care i am getting from her. She listens, is willing to incorporate other products in her regime for you and is very cautious with her recommendations. Her prices are reasonable compared to others and her recommendations work.
Gissy Simms


Not once did I doubt or question her expertise
I would recommend anyone with any skin complication to take the time and visit Dr. Dolly to let her work her MAGIC! ... I developed quite a few buttons on the top of my head and at the base of my scalp. This was a serious blow to my confidence ... NOTHING WORKED! A friend of mine referred me to Naomi and it was almost an immediate success. After only a couple treatments/visits, I noticed almost every single button disappear. Not once did I doubt or question her expertise as she quickly diagnosed the issue. I guarantee the same client satisfaction when you visit!
Christopher Solomon


We highly recommend Dr. Dolly
We'd been to two doctors (dermatologists), both of whom diagnosed our 4 year old daughter with vitiligo. Her "vitiligo" was painful! But anyone familiar with Vitiligo knows that it is not painful. Dr. Dolly took one look and listened to our observations and correctly diagnosed her. It saved our family a lot of anxiety to understand what was the cause of my daughter's pain. She is now on treatment. We highly recommend Dr. Dolly as a doctor who knows her stuff!
Sara Bernard


I recommend her to everyone I know.
Dr. Dolly is great! She introduces knowledge gained from practicing internationally and you won't find the usual treatments being recommended. She also leverages on technology in her patient care routine so that you feel in touch and that she is easily accessible. I recommend her to everyone I know.
Alicia C. Pereira
ReTouched by ND is proud to be part of leading dermatology associations that champion a global standard of excellence, with professional and ethical practices that serve patients with the utmost care.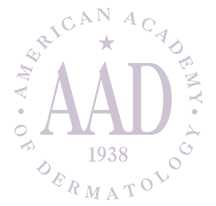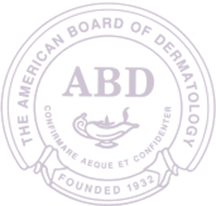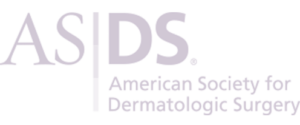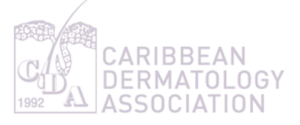 What are you waiting for?
Book a Consultation with us and get ReTouched by ND.